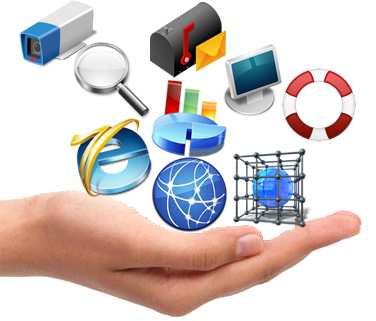 Why This Network Monitoring Tool?
You may be pressured to the network mangement problems, such as network monitoring, packet sniffing, traffic analysis and troubleshooting. Especially for the enterprise network, it contains huge business data which should be protected seriously.
Technical network monitoring
A good network monitoring tool helps to increase network performance, security, and compliance. It monitors the performance of network and applications and provide an overview with rich analysis reports.
Intrusion detection system
A good network monitoring tool should be able to trigger alerts when the network is under attack for some reasons, this is what we called NIDS (network intrusion detection system). AthTek NetWalk has an great NIDS features for your network security.
Advanced packet decoding

AthTek NetWalk is professional in packet sniffing and decoding. It captures packets during network monitoring, and decodes these packets to extreme details.
Network troubleshooting
Skilled network administrators will use AthTek NetWalk for network troubleshooting. It can track any client on the network and find out the reason for a traffic burst.
How to deploy NetWalk to my network?
AthTek NetWalk can be use on almost all network types.
View how to deploy from our FAQs.
Monitor Hub
The best choice to gain visibility on a switched network is to insert a hub to all the connections. AthTek NetWalk will monitor the traffic through the public port on hub, so that all the communications throughout the network is available and visible in AthTek NetWalk.
Monitor Tap
Normally it has three ports on it. Usually the port-1 will be attached to Protected Switch; the port-2 will be attached to Firewall. AthTek NetWalk will attach to the port-3 to monitor all the traffic data throughout your network, so you can know everything about the Tap network.
Monitor Mirror Ports
Most switches support mirror port, AthTek NetWalk can help with your network monitoring too by using the mirror port. First you need to configure the mirror port on the switch, and then connect AthTek NetWalk to this mirror port. This kind of mirror network monitoring works like the Tap network, but it will not break the full duplex nature.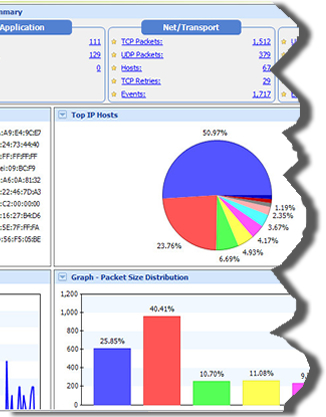 What I can do with AthTek NetWalk?
AthTek NetWalk could be the ultimate solution for your network monitoring and packet sniffing.
Real-time network traffic overview
From the rich graphical dash board you can easily get your network status overview. It shows the real-time network monitoring data.
Capture and decode packets
This network monitoring tool is expert in packet sniffing and decoding. You can see the real data surfing your network.
Monitor communication details over the network
With the advanced packet sniffing and packet decoding function, you are allowed to see the communication details over the network. When you analyzing the packet with AthTek NetWalk, you can even see the network conversation flow from point to point with detailed information.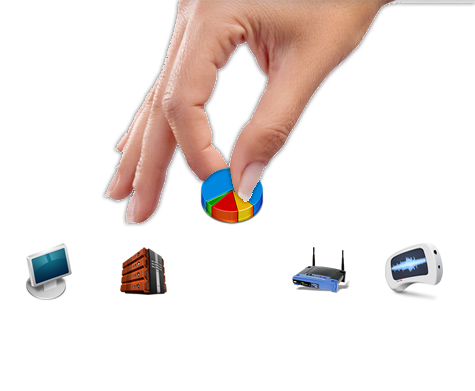 Support Super Large Packet File
According to our test, AthTek NetWalk can open as large as 4GB packet files for analysis. Most of the popular packet sniffers get stuck with 1GB packet files. You can view the compare results.
Perfectly Support IPv6
AthTek NetWalk is the ONLY network monitoring tool which can perfectly support IPv6. Most of network monitoring tools are based on IPv4. AthTek NetWalk provides the ONLY solution for IPv6 network monitoring!
All Protocols Supported
AthTek NetWalk supports network monitoring on all protocols. This means a network administrator can get far more real traffic data during network monitoring.
What are the advantages?
AhtTek Netwalk integrate the advantages of Wireshark and WinPcap to achieve ultimate high performance in network monitoring, packet sniffing and decoding.
Take Advantage of Wireshark
AthTek NetWalk learns from Wireshark and achieve ultimate high performance in packet sniffing and decoding. You can see the extremely detailed packet analysis report during network monitoring.
Built-in Packet Filter
A good network monitoring tool should be able to trigger alerts when the network is under attack, just like what AthTek NetWalk can do. The built-in packet filter enables administrator to set events flexibly.
Packet Decoding While Packet Sniffing
Most of the popular packet sniffers can only decode packet which has been completely captured and saved. With AthTek NetWalk, you are able to decode packet while packet sniffing.
Intelligent Navigation
Most of the popular network monitoring tool generate the analysis report separately. This means you are not allowed to view the detailed traffic data from their report. But if you were using AthTek NetWalk, you can switch btween the analysis report and the traffic data flexibly.
Entire Network Monitoring
AthTek NetWalk learns from many pop packet sniffing tool, and optimized the way of network monitoring. It takes the entire network traffic under control, and generate the network status report by visible diagrams.
Advanced Network Analyzer
AthTek NetWalk provides detailed network analyzing report with kinds of diagrams. It sort all the network traffic into three layers as application, network and physical. It innovates in packet sniffing and traffic analysis.
Flexible Graph Interface
Network administrators can freely add or remove any chart on the board. All these charts are preset for a quick overview of network. Dynamic visualization components are preser as an visualized way of packet sniffing.
Matrix Map
Matrix Map is used for displaying the activities of all connections. You can see many IPs and hosts on the circle. click them to view more details about this connection. Green line means it is active, while the blue ones mean inactive but happens.
Expert in Packet Sniffing
AthTek NetWalk is a comprehensive network infrastructure analysis tool which is professor in packet sniffing. It can helps in managing, maintaining and troubleshooting all kinds of networks.
Packet Capturing
While packet sniffing, all the packets can be easily captured by AthTek NetWalk with one click. Also you are allowed to configure the capturing rules for that. The captured packets can be saved as trace files for further use.
Traffic Trends
AthTek NetWalk supports various traffic trends in graph manager, and they can help a lot in network analyzing. There are some unconspicuous roles in packet sniffing, and you will finally find them in traffic trends.
Professional & Low Costs
Maybe you have used the service from many packet sniffing tool providers, you must know that all those professional network management tool costs thousands of dollars, even they cannot perform as well as AthTek NetWalk (Only $100 - lifetime).